Overview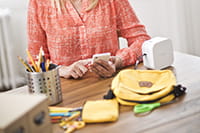 The stylish label printer for use all around the home
With a compact modern design, the P-touch Cube fits your home perfectly, whether you use it in the kitchen, study, home office, garage, garden shed, for personalising gifts, or labelling your children's school clothes and school equipment.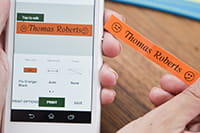 Designed for Android and Apple devices
The free "P-touch Design&Print" app is available from your device's app store. It offers many ideas for labelling around the home, and its clean look and feel make it easy to create the labels you need.

Plus all the family can install the app to their devices and use whenever they require a label.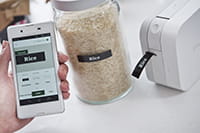 Easy set-up using Bluetooth
Connect in seconds. Simply download the Design&Print app and search for your P-touch Cube within the app to connect.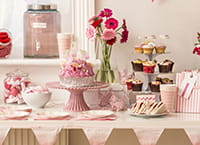 Wide range of uses
Label storage containers and jars, shelves, plugs, mobile phone or tablet chargers, file folders, shoe boxes, children's clothing, school equipment and toy boxes. Use in the garden, garage and shed to label plant sticks, storage bins and tools. Also great for gifts, entertaining and parties.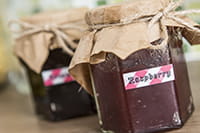 Print in many colours and sizes
Brother TZe labels and ribbons are available in a wide range of colours and sizes to suit a range of applications. Create labels in a variety of different colours and widths for use all around your home. Identify children's clothing with their name using easy-to-apply-iron-on labels or print customised messages on fabric ribbon for gifts and other special occasions.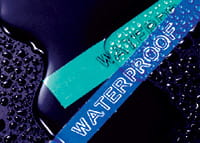 P-touch laminated labels - tested to extreme
Fridge, freezer and dishwasher safe, our TZe labels are incredibly durable and have been tested to the extreme. This means they can be exposed to sunlight in the garden, used to label food containers in your freezer, safely used on food containers in the dishwasher and can take the knocks when used to identify your holiday luggage and suitcase.